One of the major conservation activities that the CWA currently undertake is cleaning up the harbour, unfortunately this is like painting the Forth railway bridge, it's a never ending activity. The CWA organises regular work parties to pick up rubbish, usually on a Sunday morning – watch out for them!
With so much wildfowling activity in many different areas of the harbour we're in a good position to know where the worst accumulations of rubbish have collected. Based on need, an area is selected, usually in conjunction with the Harbour Conservancy, who remove what we've collected up.
To see a video of one of our recent litter pickups, which was at Bosham Hoe, click on the image opposite:
This is typical of one of the work parties, in this case they've cleaned up part of the Wickor Bank and west side of Thorney Island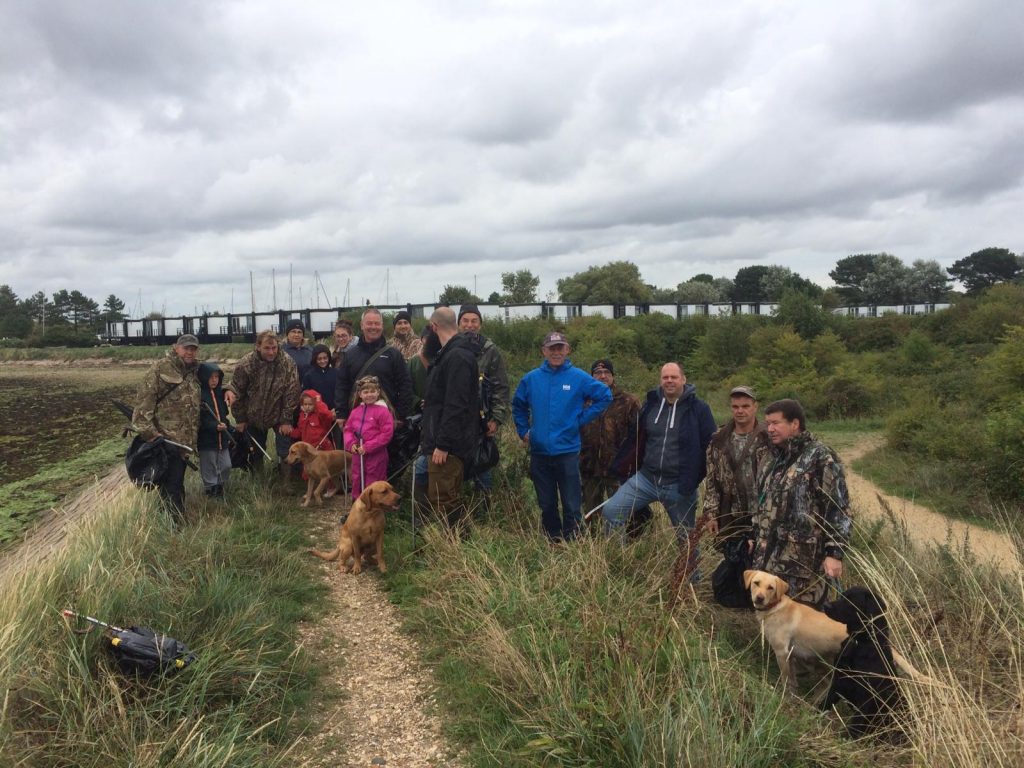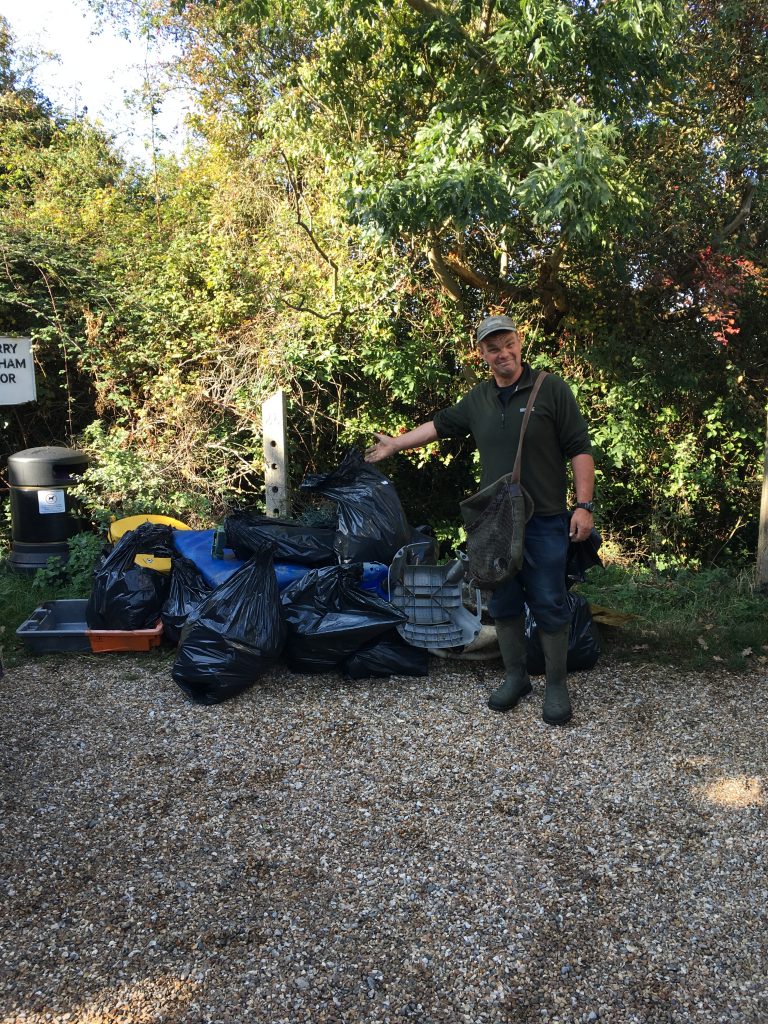 With 10 to 20 volunteers turning up it's amazing how much can be collected. We have our own equipment and accumulate the rubbish in bags for later collection and disposal
Naturally, much of what's collected is plastic, ranging from large items such as old fenders to bottles. There's plenty of evidence that there's much smaller particles of plastic that are too small to collect around the harbour too.